Ignite Leadership eStore
Item
Description
Price
Book - The Winning Way
An award winning, best seller by authors Catherine Rocheleau, Brian Tracy and other experts around the world.
$19.95
Buy Now
Book -- Smart Women Live Their Why
A best selling book written by Catherine Rocheleau, Sheri McConnell and over 55 brilliant and inspiring authors. This book is rich in content and will help you take that next step in your career, business and in life!
$14.95
Buy Now
Business Leadership Journal
Successful people achieve more because they create a discipline that other, less successful people are unwilling to do. Journaling is a daily habit that takes some time and persistence to develop but yields exceptional results.

- A one year perpetual system for goal attainment.
$49.99
Buy Now
Ebook - Ignite Your Social Media - A Guide for Professionals
This eBook guides professionals into the world of social media. We cover why social media is a MUST for your marketing plan, how to set up, connect and build business relationships in a professional yet authentic way.
$9.95
Buy Now
Our recommendations
Ignite Leadership regularly discovers excellent business tools and resources that we are happy to recommend. To make it easy for you to acquire these products, we make them available from here. Please check back as new products are added regularly as we think items are worth sharing.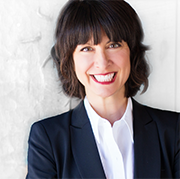 An upcoming free webinar entitled  7 Steps to Creating and Launching Your Profitable Online Course featuring Jeanine O'Neill-Blackwell is planned for December 6, 2014 @ 3pm ET, December 8, 2014 @ 8pm ET and December 13, 2014 @ 3pm ET.   Join this webinar to learn how the bootcamp could help your business.
Contact us today to learn how we can work with you to advance your organization.
Note: Although, for some of the products recommended above, we may receive an affiliate fee we only include items we know and believe to be among the best for small to medium sized businesses.